Displaced is a book that takes us back in history with an aim to remember one of the most controversial yet overlooked issues of the Greek Civil War which resulted in the evacuation and forced migration of about 44,000 children from Aegean Macedonia (todays Northern Greece) to safety.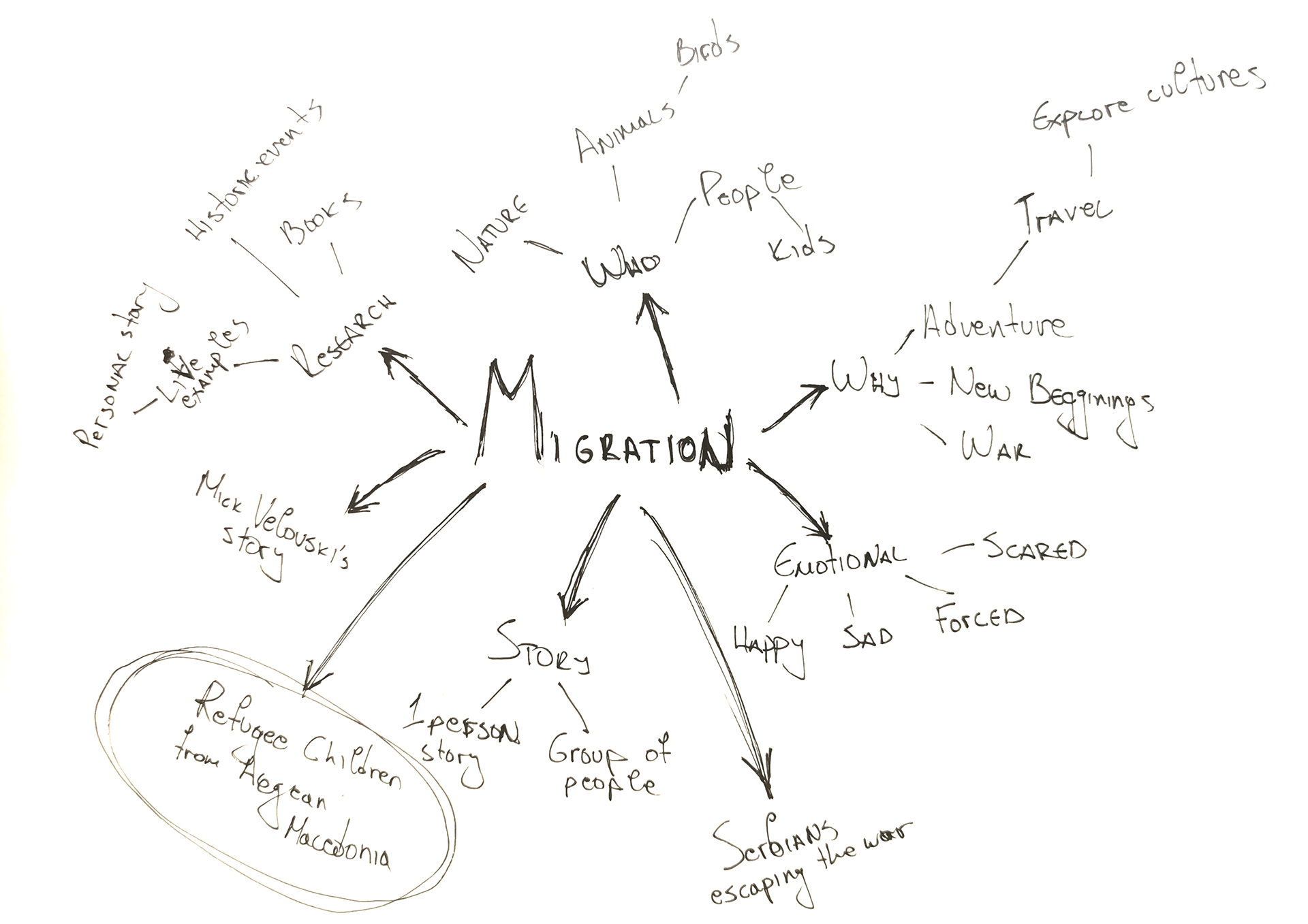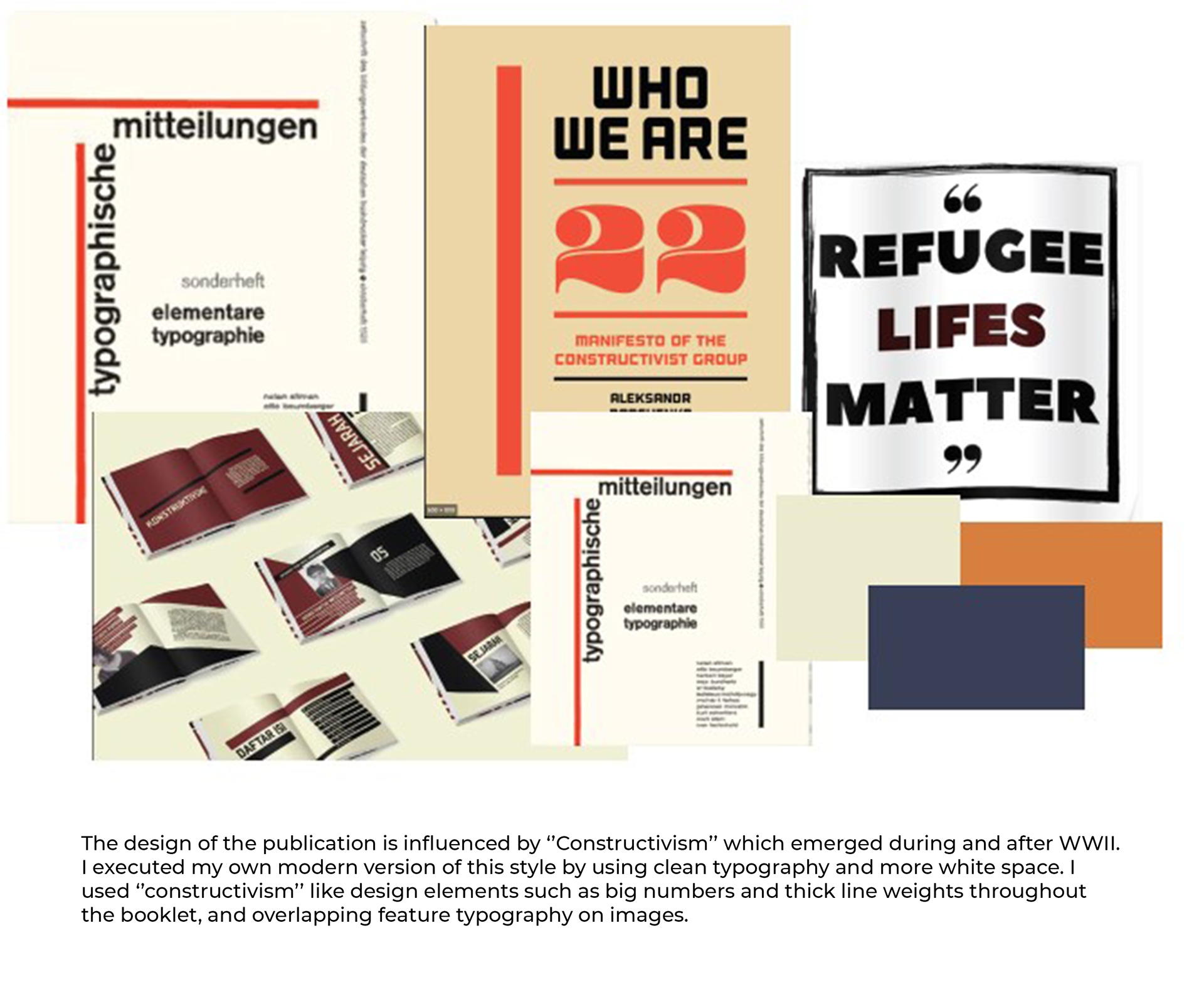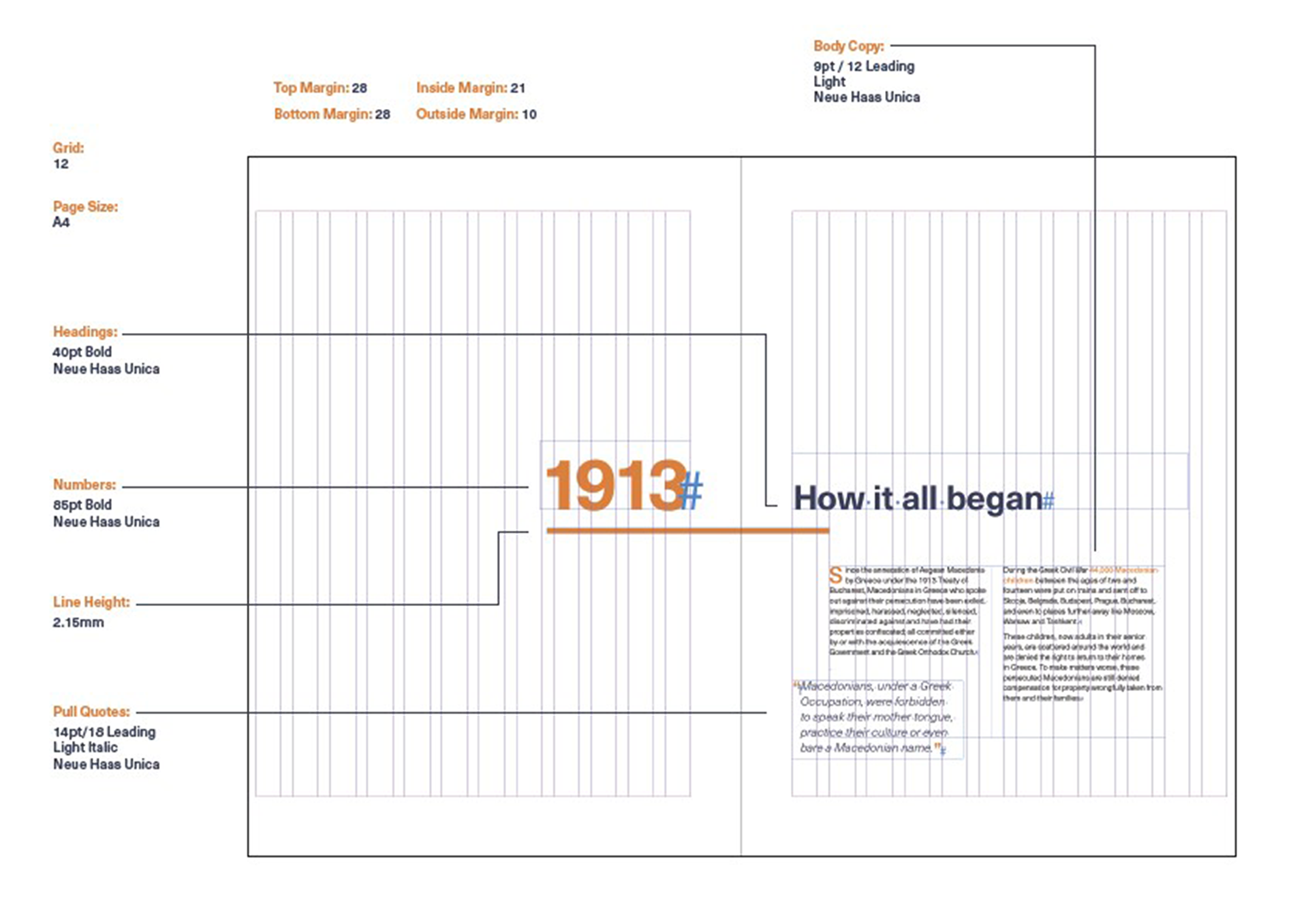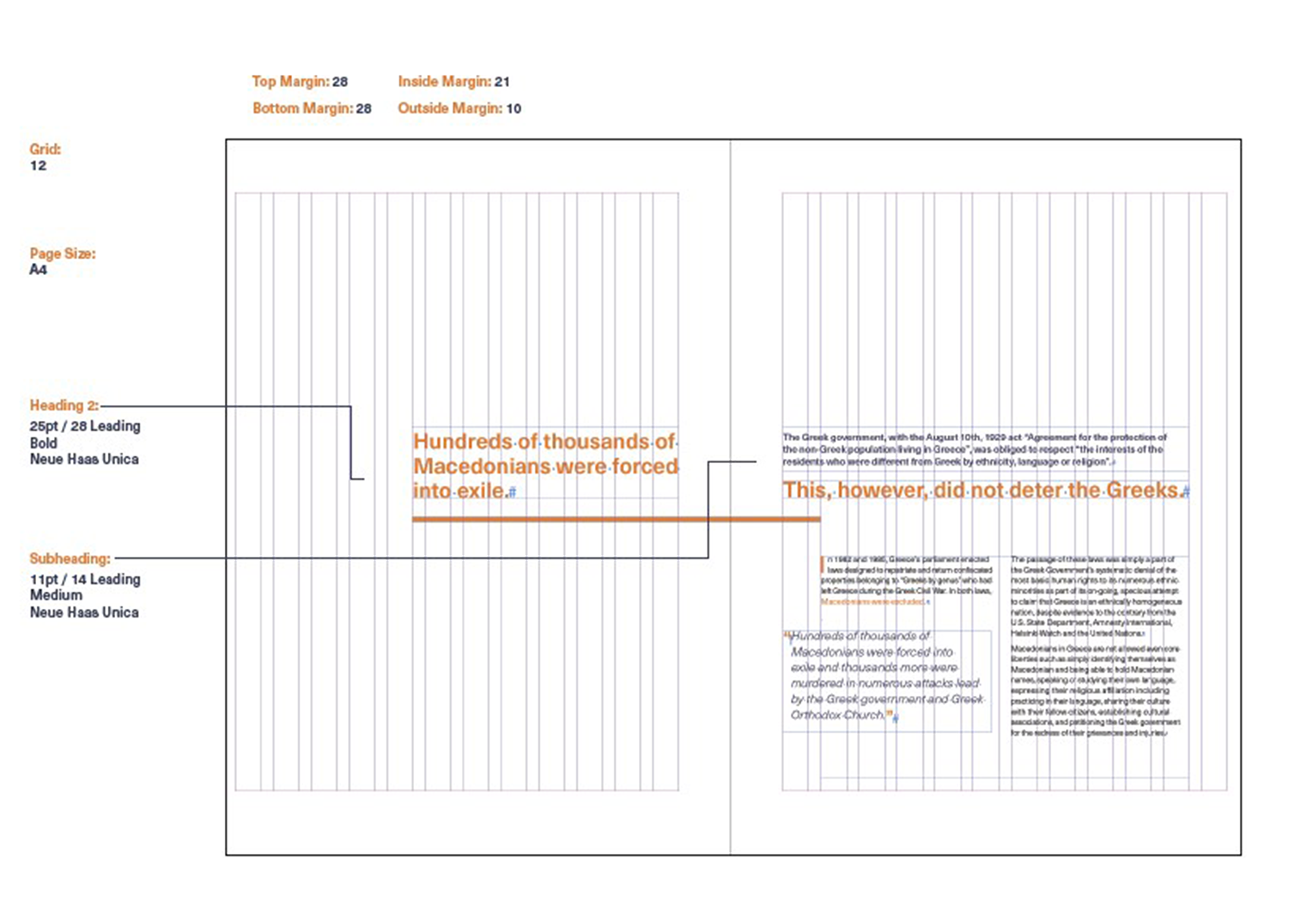 My publication explores the political and cultural aspects of the reasons for the Civil War in the first place, but also uses facts on how it began and the experience of those displaced children. 
Throughout the publication I use quotes in a serif font which are printed on vellum paper and are overlapping the body text in order to represent the children's little voices which were not heard in that cruel time. I also have stronger pull quotes where I use a sanserif font that represent the stronger voices of the mothers who were evacuating their children. 
The Macedonian alphabet printed on vellum paper is another physical device in the publication which overlaps and competes with the English headings to represent politically motivated misinformation, overlooked and lost fact which drowned the Macedonian voices telling the stories of the ''Refugee Children''.