This is a custom sized magazine spread that I designed for a North Metropolitan TAFE project. I had various topics to choose from and decided to create a spread about the 23-year-old Australian NBA star - Ben Simmons who plays for the Philadelphia 76ers.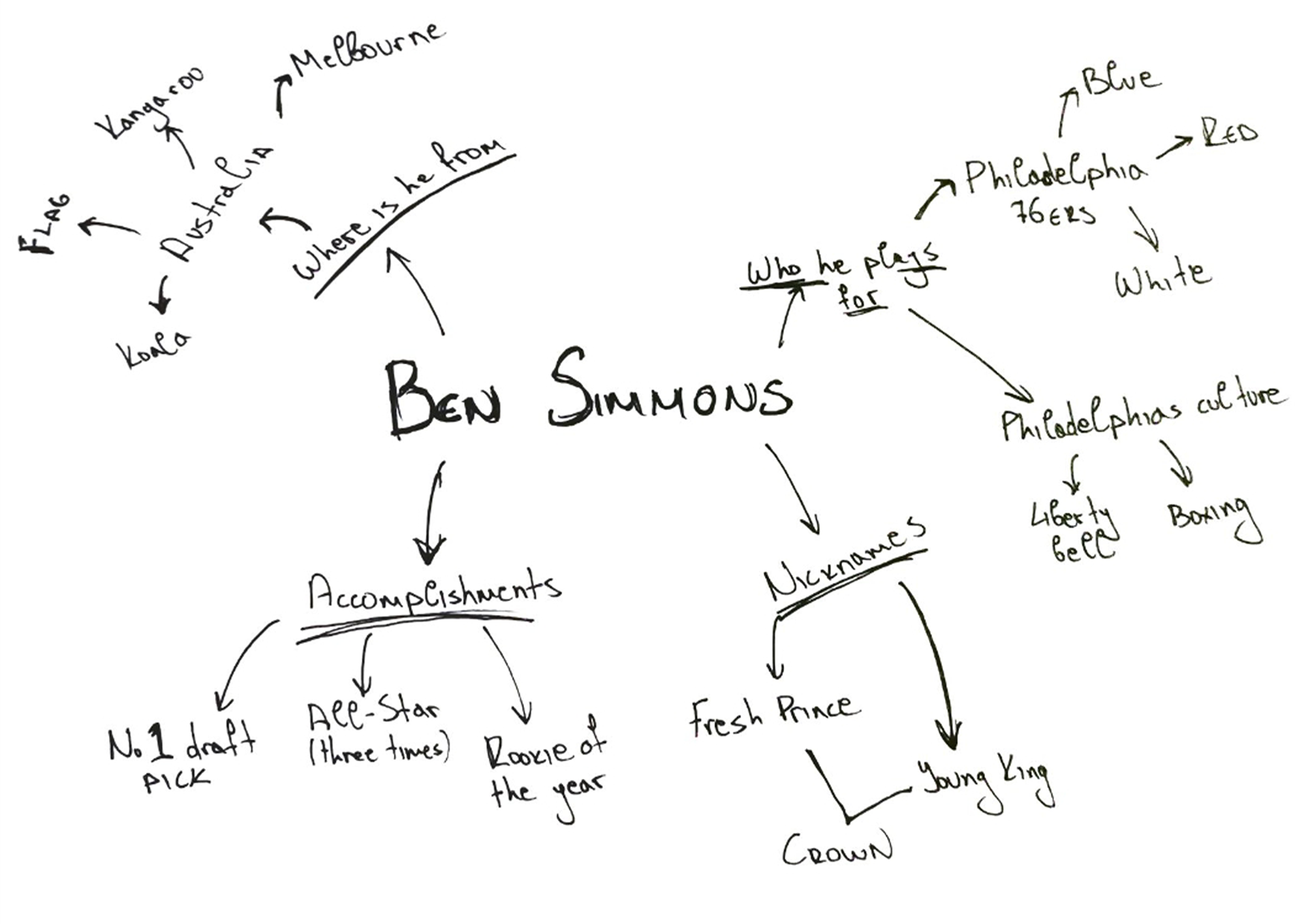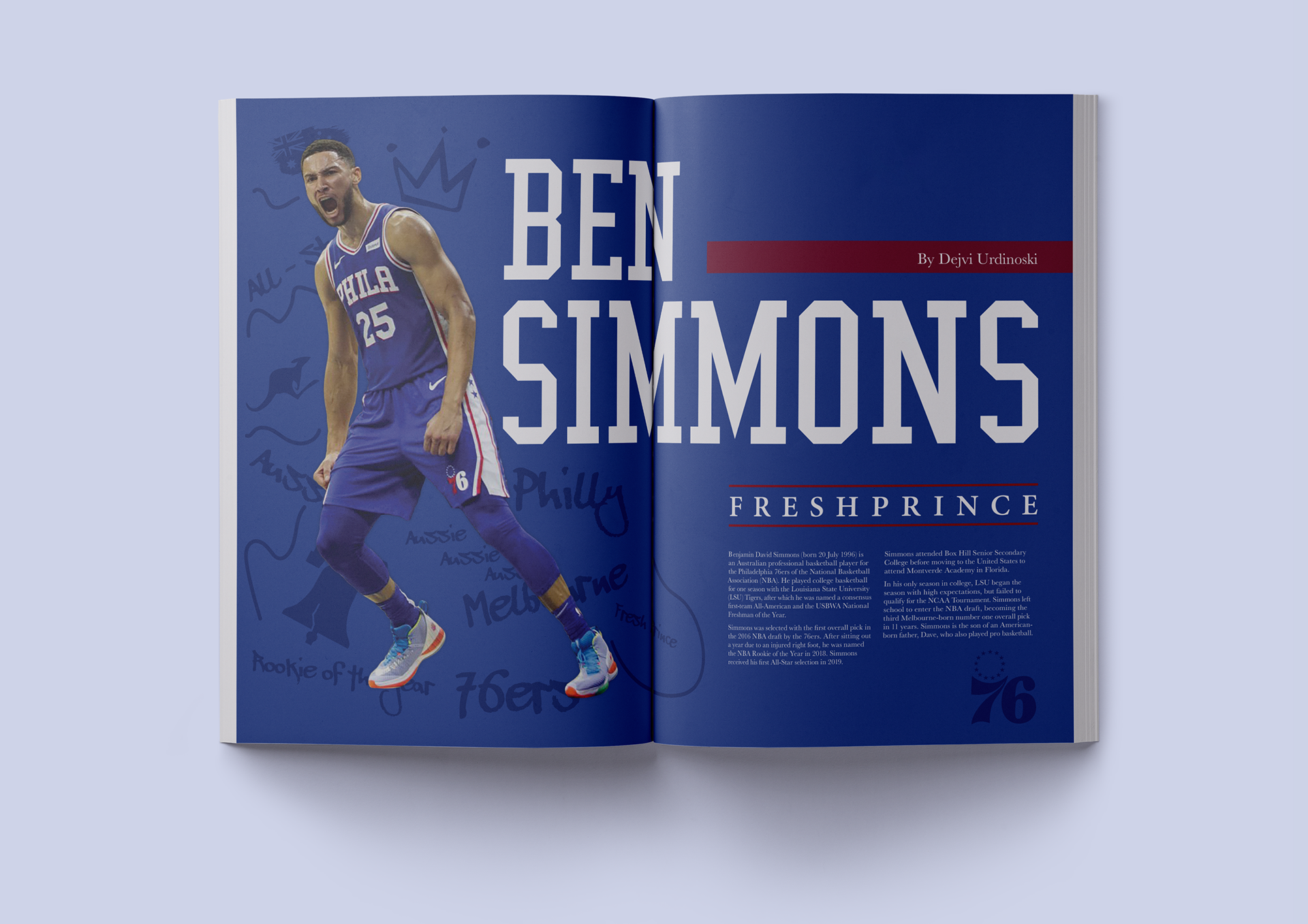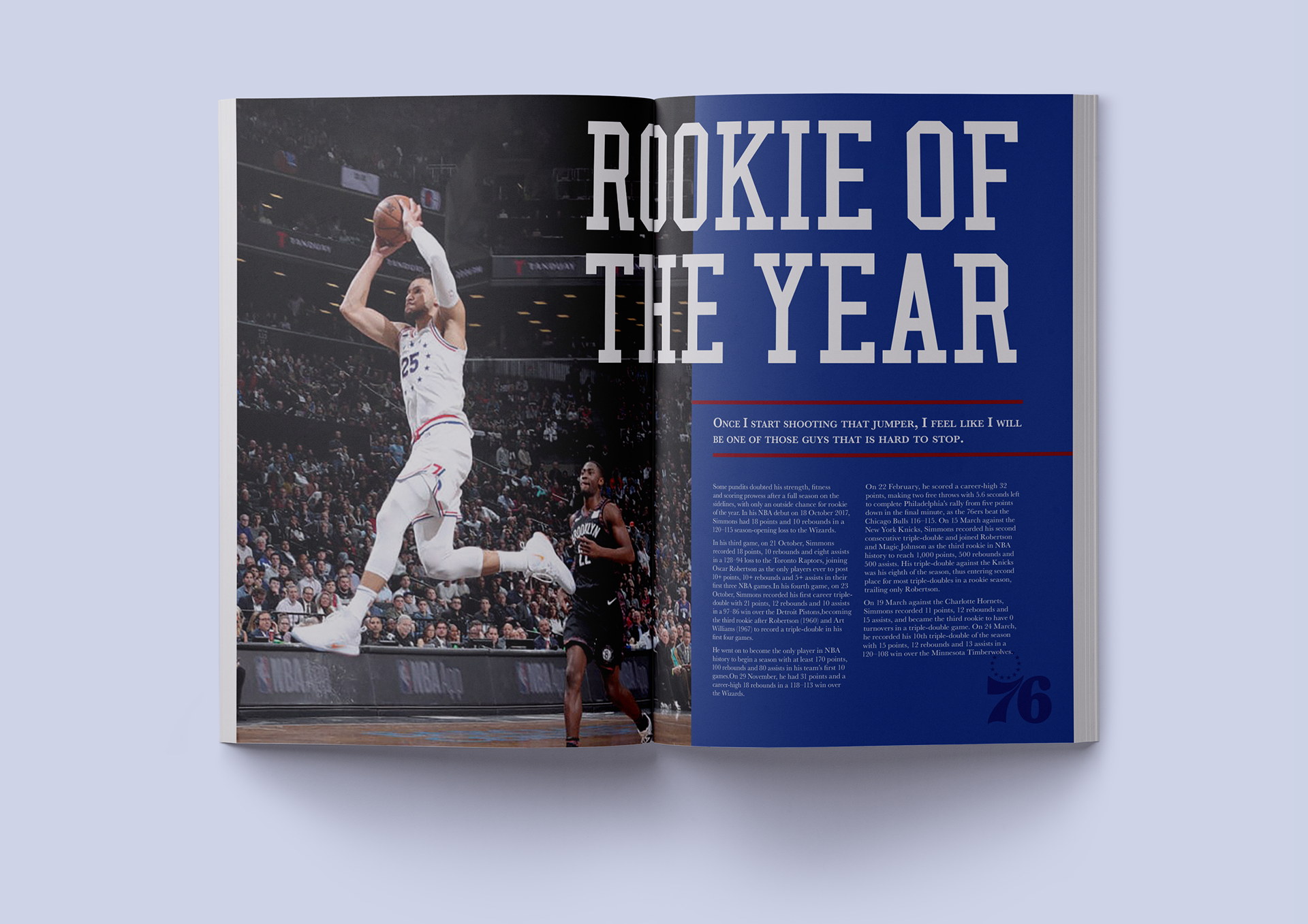 In my concept/design development I used different techniques such as brainstorming and carefully choosing elements that would be used in the final design.
Firstly, I created a brainstorm about Ben Simmons and everything that we know about him such as where he's from, which team he plays for, nicknames, accomplishments etc. Based on the brainstorm I created the elements that are behind him on the final design in order to give the spread more character.
For the headings and subheadings, I used the same font that 76ers use on their uniform and also added elements such as the thin red lines from the jerseys in order to personalise the spread as much as possible.